Helping today to carry out the Brights' vision are the Board of Directors of the Bright Foundation, including Dale Andringa, Jerry Deegan, Jeff Fleming, Chuck Haas,  Tom Press, and Stacy Wanderscheid.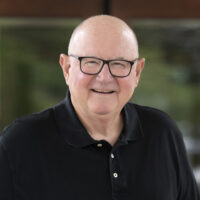 Dale Andringa
---
Dale is a retired physician. He held a number of leadership roles in physician organizations, health systems and the health insurance industry. He currently remains active on not-for-profit boards. His interests include activities related to his 6 grandchildren and business and personal travel with his wife Mary. He also has an interest in issues related to the environment, healthcare reform and higher education. His passion for how we meet the challenge of creating a skilled workforce for Iowa is a perfect fit with his participation on the Bright Foundation Board.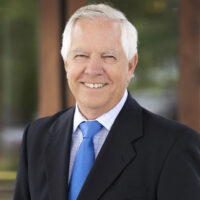 Jerry Deegan
---
Jerry worked in Catholic education for 45 years. During his career he was a teacher, counselor, and held various positions in administration before he retired in 2017 as President of Dowling Catholic high School. He has a passion for helping students and families find success through education and personal development. Jerry has served on a variety of national and local nonprofit boards where he helped develop programs and set strategic direction. He sees being a member of the Bright Foundation as an opportunity to be a part of program where education has a powerful, lasting impact on the lives of a special group of students.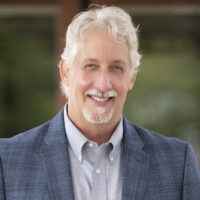 Jeff Fleming
---
Jeff was appointed director of the Des Moines Art Center in the fall of 2005, where he served as acting director, deputy director, senior curator, and curator since 1999. Previously, he held the position of chief curator of exhibitions at the Southeastern Center for Contemporary Art in Winston-Salem, North Carolina. Fleming holds a bachelor of fine arts degree from East Carolina University in Greenville, North Carolina, and a master of fine arts degree from Pratt Institute in Brooklyn, New York. Fleming's initiatives as director of the Art Center have been to open its doors to diverse communities, present thought-provoking contemporary art, upgrade the physical facilities, and place the institution on solid financial ground. Like the Art Center, he wants to enable the Bright Foundation's scholarship recipients to find solid ground in their education and finances for a successful future.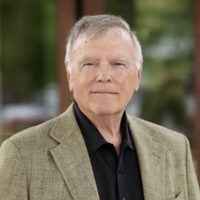 Chuck Haas
---
Chuck had a career in manufacturing which brought him to Des Moines from Southeastern Wisconsin in the 1960s. He was the CEO of Cobbs Manufacturing for 28 years, an auto accessories manufacturing company he purchased in 1972. Chuck and his wife Janet live in Des Moines where they keep busy with their five children and (soon-to-be) ten grandchildren. Chuck is an avid woodworker and fisherman. Chuck brings to the Bright Foundation considerable experience in board service, specifically with financial non-profit oversight.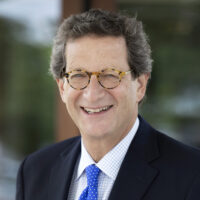 Thomas Press
---
Tom had a 40 year career in executive positions in healthcare and the managing care industry. He focused on leading managed care organizations, resolving conflicts, seizing market opportunities and facilitating strategic relationships among employers, physicians, hospitals, and insurers. Originally certifying to teach secondary education, and teaching as a graduate assistant at the University of Iowa, Tom has always been interested in education, and especially leadership studies. He loves being a part of continuing the legacy of Lois and Dale Bright and seeing students having the opportunity to grow, and make the world a better place.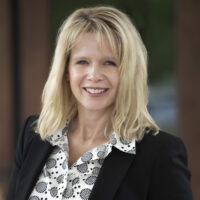 Stacy Wanderscheid
---
Stacy is the owner of Perspective Consulting Partners, an independent, fee-based employee benefits consulting firm located in Urbandale, Iowa. Much of her professional experience has been in the field. She enjoys spending time with her partner, two college-aged sons, friends and her Goldendoodle. Other interests include travel and attending live performances of music, comedy and theater. When it comes to supporting the Bright Foundation mission, she is passionate about linking youth with careers in which they will thrive, recognizing each person's path may be a little different.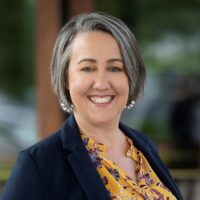 Meredith Dohmen
---
In 2016, the Board of Directors hired Meredith Dohmen as their first staff member to serve as the Director of Scholarships. Today, she fills the role of the Foundation's President after previously being the Executive Director.  Prior to joining the Bright Foundation, Meredith had a career in school counseling at the elementary and high school levels.  Most recently, she served as the K-12 School Counseling and Student Supports Coordinator for Des Moines Public Schools. She is passionate about advocating for educational opportunities and systems that support youth in reaching their goals. Throughout her career, she has been active in issues surrounding the career, academic, and social-emotional development of youth leading to her involvement with college and career readiness initiatives at the state and national levels. She loves being a part of the Bright Foundation as her daily job involves making connections with scholars and structuring the Foundation's programs to support them on their unique journeys through college and into careers.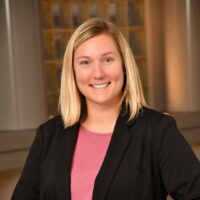 Leah Lingren
---
Leah Lingren joined the Bright Foundation in 2022 as the Director of Scholar Engagement after a 10-year career as a high school counselor. Leah is also a practicing Licensed Mental Health Therapist. Leah has experience in case management through Iowa Homeless Youth Centers helping young adults transition to and through college and careers while gaining independence. Her time with the Youth Policy Institute as a Program Manager was spent working with various projects to support young people across the state. Leah's whole career has been centered around helping young adults access and succeed in college and career opportunities while emphasizing their social and emotional well-being. Leah is most excited about helping students find their purpose and passions in life and turning them into career paths so they can live the fulfilling life they want. Leah is excited to work with Bright Scholars as they do just that.