University of Northern Iowa Hosts Reception for 2021 Bright Scholars of Iowa
---
September 21, 2021
On Sep­tem­ber 21, 2021, the Uni­ver­si­ty of North­ern Iowa host­ed a recep­tion in recog­ni­tion of the 2021 Bright Schol­ars of Iowa Recip­i­ents at UNI. Schol­ars and their sup­port­ers gath­ered at The Com­mons Ball­room on UNI's cam­pus to be hon­ored and commended.
The event pro­vid­ed an oppor­tu­ni­ty for new and return­ing schol­ars to con­nect with each oth­er, the Bright Foun­da­tion, and UNI Fac­ul­ty and Staff. The Pres­i­dent of UNI, Mark Nook, shared inspir­ing words about Lois and Dale Bright and their belief in the stu­dents that they would nev­er have the chance to meet. Cur­rent senior and Bright Schol­ar, Zan­der Ketchum, spoke about his rela­tion­ship with the Bright Foun­da­tion as well as pro­fes­sion­al oppor­tu­ni­ties he's had while at UNI because of his scholarship.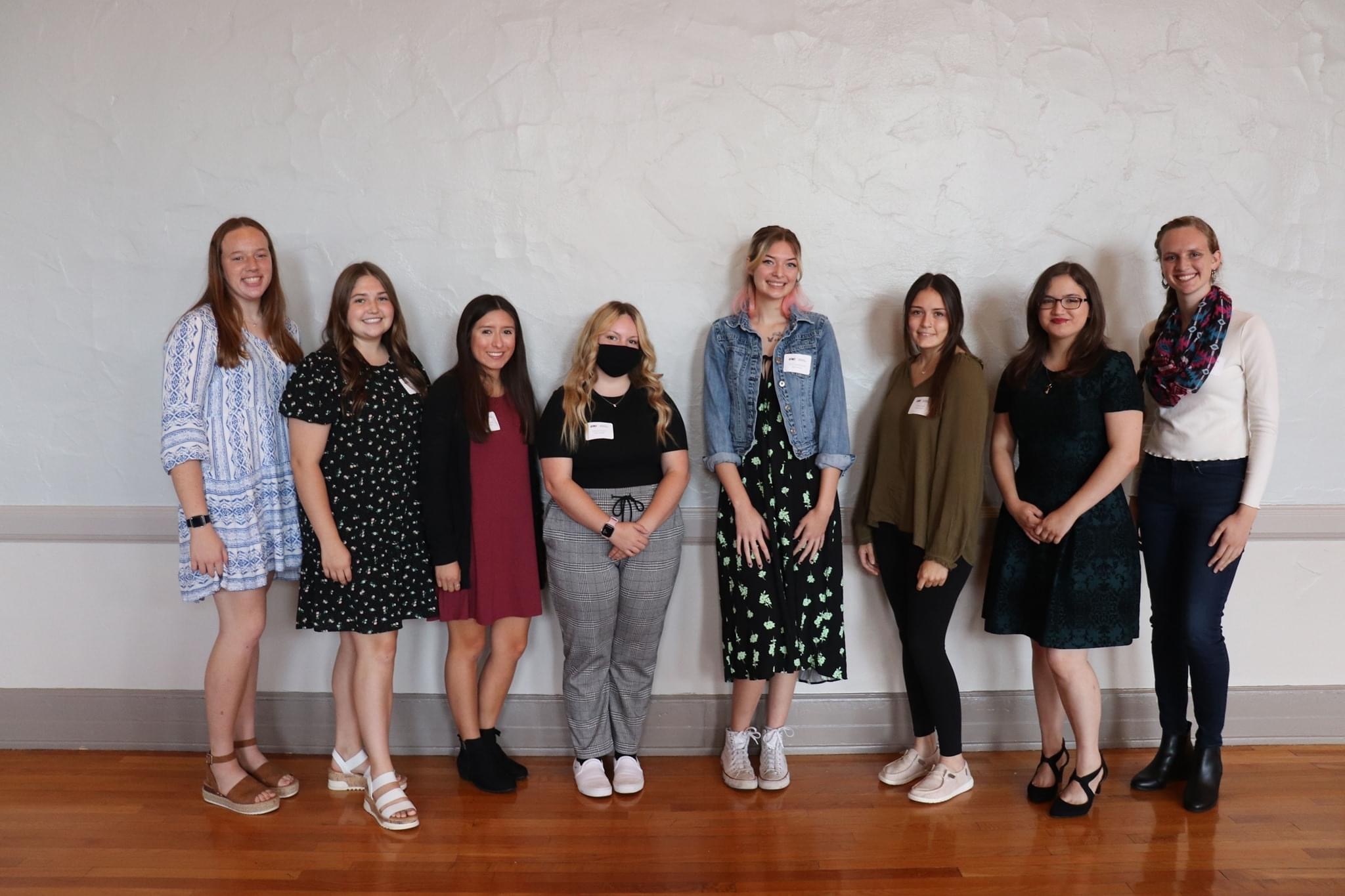 2021 Bright Scholars of Iowa at UNI
---
The 2021 Bright Schol­ars of Iowa at UNI were pre­sent­ed with a medal­lion as well as a Bright Sto­ry Book on behalf of the Bright Foundation.
Pic­tured from left to right:
Car­ly Ortmann
Averee Kasik
Vale­ria Torres
Kylea Tack­ett
Erin Van­Peursem
Mir­ka Diaz
Anto­nia Goodwin
Lydia Bee­bout
Not pic­tured: